Course Description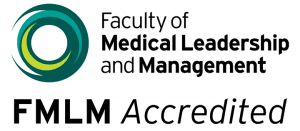 Essentials of Medical Leadership & Management course overview
On this 1-day course, we focus specifically on the leadership and management of people. Our expert tutors help you identify your personal leadership style before sharing tactics for versatilty. We explore methods of gaining maximum performance from your team through motivation and influence. Creativity and consistency both have their place in modern healthcare. So we ensure you are capable of finding ways for these potentially contradictory behaviours to co-exist. We also investigate under-performance: what are the causes and how do you manage it?
Why this particular course?
The constantly changing world of modern healthcare demands doctors develop leadership and management skills from the earliest years in training.  It's then important to continually review and enhance your skills throughout your career.
Our format and material is the culmination of our years of development and refinement in this field. Ensuring the content is rich in both depth and breadth, we draw upon a wide range of healthcare reports and materials. As medical leadership and management is directly related to human behaviour, we also look outside the field of healthcare. We making good use of the best models and concepts that are available. We then take great care to share this content in an interactive manner, ensuring you can effectively apply what you learn to your role as a doctor. As a result, we are proud that our Essentials of Medical Leadership & Management Course is now recognised and accredited by the Faculty of Medical Leadership & Management, (FMLM).
What will I experience on this leadership & management course?
Your expert tutor begins by helping you investigate the subject of teams. How do they develop? What do the members of a team require? Why things go wrong? They then guide you to identify your personal leadership-management style and the impact you may have in different situations before introducing you to approaches which increase your versatility. Next we focus on the subject of engagement, motivation and influence. This equips you with tools and methods which can be applied in a broad range of situations. Innovation and consistency are both essential in the modern medical world. So we dedicate a section of the day to finding methods of balancing these potentially conflicting demands. Finally, we concentrate on the challenge of effectively dealing with under-performance.
Along the way, you have the opportunity to interact and learn from your fellow delegates, as well from your tutor. We achieve this by striking a balance between providing information, experiential-learning and giving you time to reflect. This approach helps you to develop your own thoughts.
You also receive a copy of our book, The Essential Guide to Leadership & Management (retail price £29.99) as part of your delegate package. This provides you with a valuable resource for future reference as well as supporting your learning at the course.
Is Essentials of Medical Leadership & Management Course right for me?
Essentials of Medical Leadership and Management is suitable for doctors of all levels – from foundation to consultant and beyond.  It is equally effective for introduction, progression or as refresher on the subject matter.  Throughout the day, we encourage delegates to share their thoughts and experiences, resulting in a productive learning experience for all.
Accredited by the Faculty of Medical Leadership & Management. 6 CPD points.
Are there other courses should I consider?
Select Essentials of Medical Leadership & Management to develop your ability to get things done through interacting with others at a human level. Alternative and complimentary courses from our Medical Leadership & Management range include:
Online course options include: