Description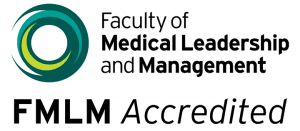 Overview of the Medical Leadership & Management Online Course
This comprehensive, online, modular course is designed to develop the leadership and management skills you require as a 21st century doctor. What needs done and why? How are you meeting the challenges at present and what are the alternatives? What are you doing well and how can you improve? Developed with our tutor faculty's senior clinicians, we guide you to find your own solutions and how to apply theory to everyday practice.
Watch the 2 minute introduction video below
What is the format?
The course is divided into 10 short modules which add up to 3 hours in total. You have videos to watch, text to read and exercises to complete. Interactive info-graphics and animated demonstrations help to keep you engaged as you explore the theory. Senior clinicians share their thoughts, opinions and experiences through documentary style interviews. You also conduct a series of reflective exercises, designed to personalise learning, enabling you to identify realistic improvements. These exercises are recorded in your digital workbook. When you finish,we issue your certificate for 3 CPD points within 10 days of receiving your completed workbook.
What will I learn?
We begin by considering the real challenges and rewards of good medical leadership and management. You then explore your current style, identifying tactics to increase versatility for greater effectiveness. In-depth examination of team development and dynamics helps you take on the perspective of the people you lead. Next, we investigate methods of achieving and maintaining high performance before turning attention to the subject of change. We share practical approaches to planning, organising, monitoring and ensuring delivery applicable to both short term activities and major change projects alike. We recognise that you already have abilities so you are regularly prompted to consider what you are doing well and how to improve through the course exercises. The course concludes with you consolidating your thoughts, developing a reflective learning statement and action plan.
How do I access this distance learning material?
You receive an automated email with a link to access the course immediately after making your purchase. This means you can get started right away. Once logged in you can access the course at any time from the link in your email or the 'My Account' section of our website.
Your subscription now gives you 120 days of unlimited access to the online materials commencing from the date of purchase.
Is this course right for me?
In the modern era all doctors must have good leadership and organisation skills to get things done with consideration for others whether short term or strategically. Our course is designed to move you forward regardless of your grade or experience level. We therefore recommend it is suitable for all levels. It is designed to give you an excellent learning experience whether you use it as a stand-alone activity or as a supplement to any of our other online or Medical Leadership and Management courses. This course is accredited by the Faculty of Medical Leadership & Management and carries 3 CPD points.
Many doctors use their certificate from this course as evidence of leadership and management training to support their application for CT, IMT or ST programmes, to gain their CESR or achieve their CCT.
Are there other courses should I consider?
Our range of Online Career Development Bundles are an excellent choice, expanding your development and saving you money over the price of buying courses separately. For example:
We also run regular leadership and management courses throughout the UK and Ireland: