Course Description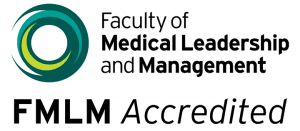 All dates listed are intended to proceed as planned. This includes courses over the internet in our Virtual Training Room which provide you with the identical CPD certificate as delegates attending a physical venue and also offer an additional CPD opportunity. To see our latest update about our activities and COVID-19 contingency plans click here.
Practical Leadership & Management Course for Doctors is one of three distinct one-day courses from our Medical Leadership & Management range. Here, we focus on getting things done through the organisation and management of people, projects and resources. The positive implementation of these skills has been shown to have direct positive impacts on patient experience and outcomes, organisation efficiency and on clinicians' personal satisfaction.  With applications ranging from everyday practice through to the management of serious incidents, the course maps directly to the Medical Leadership Competency Framework which was developed by the Academy of Medical Royal Colleges and the NHS Leadership Academy and also to the FMLM Leadership and Management Standards fpr Medical Professionals.
What will I learn?
During this one-day course your tutor introduces you to a variety of concepts and models. We know that you want to be able to apply what you learn.  So we have carefully selected principles which are simple enough to learn quickly, yet powerful enough to adapt to a broad range of situations. Examples include:
managing research projects through to conducting an audit
taking control of your personal development and revalidation process to developing a business case
from preparing an essay to critical incident investigation
leading quality improvement projects to developing a new service
running effective meetings and much, much more
The key topics are:
Review and Root cause analysis

methods of reflection, review and investigation
establishing what has happened, why it has happened and clarifying impacts

Developing aims and objectives

defining what you want to achieve as a result of your analysis

Developing robust, realistic plans

preparing how both yourself and others will take action

Delivery and implementation

making it happen through effective delegation, addressing procrastination and managing interruptions

Time management and personal effectiveness
Is this course right for me?
Whether you are seeking to improve your personal effectiveness for daily practice or to deliver quality improvement in healthcare this course this course moves you forward. Your ability to effectively manage time, people and resources becomes increasingly important throughout your career. These skills take time to develop. So it's never too early to begin learning and never too late to refresh and explore something new. We therefore recommend this course as suitable for doctors of all levels. In some situations you have a formal, leading role. At other times you are a participant in someone else's project. In addition there are times when you are working entirely on your own. Your tutor takes care to make the various models, concepts and examples relevant to your experience and requirements.
Many doctors use their certificate from this course as evidence of leadership and management training to support their application for CT, IMT or ST programmes, to gain their CESR or to achieve their CCT.
What is the format?
The course is highly interactive, enabling you to learn from both your experienced tutor and your fellow delegates. This is made possible through our structure, maximum of 18 delegates, hands-on exercises, discussion groups and fresh input. The variety of activities holds your attention from the 09:00 start time through to the end of the day. That's typically 16:30-17:00 dependent on delegate numbers and interaction.
You also receive a copy of our comprehensive book Practical Leadership & Management for Doctors as part of your delegate package. The normal retail price £39.99 plus postage and packing. This guide supports your learning during the event and also provides an excellent resource for future reference.
Courses run in the Virtual Training Room take place on the scheduled date at the specified time using Zoom or similar online meeting software. Delegates who book this course in the Virtual Training Room are provided with the following package:
An interactive digital version of Practical Leadership & Management for Doctors.

Access to our Medical Leadership & Management Online Course (normal retail price £180) which offers you the opportunity of an additional certificate accredited for 3 CPD points.
What other courses should I consider?
The Practical Leadership & Management Course for Doctors develops your ability to get things done through organising people, projects and resources. If you would like to consider other courses from our Medical Leadership & Management range as additions or alternatives then we recommend looking at the following options:
One further option to consider, as either an alternative or add-on, is the Medical Leadership & Management Online Course. It lets you learn and gain 3 CPD points whenever the time suits you.  So you can choose to do it in short bursts or all in one sitting.