Course Description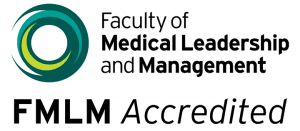 All dates listed are intended to proceed as planned. This includes courses over the internet in our Virtual Training Room which provide you with the identical CPD certificate as delegates attending a physical venue and also offer an additional CPD opportunity. To see our latest update about our activities and COVID-19 contingency plans click here.
The Francis Report highlighted the importance of team communication skills in reducing risk and error.
When the pressure is on it is not always easy to express yourself clearly or come across confidently. Being an effective communicator saves your time and energy and leads to greater personal achievement. It improves your perception of those around you and what is happening while reducing the risk of errors during key events like handovers. Others will begin to see you as someone with presence and influence.
The Oxford Medical Advanced Team Communication Skills Course for Doctors is a 1-day highly interactive course which will challenge and stimulate you to think again, about how to communicate.  On this one day course we focus upon your interactions with colleagues and superiors, whether within small teams or in a larger organisational context. You will explore your personal communication style, how this differs to others, plus models of rapport, influence and trust before practising challenging scenarios in small groups. You will also look at assertiveness strategies to help you contribute more and communicate well in a medical environment. The ultimate impact upon patients is always kept in mind.
How will I benefit from this communication skills course?
Identify your own communication style and how to use it to effectively
Speak with confidence, listen with care, be understood readily
Understand different ways to act assertively and interact with difficult people
Learn how to reduce handover risks and ensure continuity
establish the causes of typical impacts of stress on communication
Develop tactics to handle conflict and to negotiate for positive results
Improve your abilities to influence others, whether they are peers, juniors, in parallel teams or senior to yourself
How will being a better communicator help me?
Saves you time and energy and can lead to greater personal achievement
Reduces risk of error during handovers/helps you contribute more
Reduces the likelihood of others making complaints about you
Helps you get the right information by asking the right questions
Improves the way you perceive those around you and what is happening
What support materials will I receive?
As soon as you register, you will receive 30 days of access to our one hour online course Healthy Teams in Healthcare to stimulate your thinking ahead of the course.  This gives you the opportunity to begin learning immediately and gain a further 1 CPD point.
All delegates receive a copy of Team Communication for Healthcare Professionals on the day of the course.  This contains much of the theory that will be explored during the day along with a number of exercises that you can conduct at a later point to help consolidate your learning.  It is also a valuable resource for future reference.
Courses run in the Virtual Training Room take place on the scheduled date at the specified time using Zoom or similar online meeting software. Delegates who book this course in the Virtual Training Room are provided with the following package:
An interactive digital version of Team Communication Skills for Healthcare Professionals.

Access to our Medical Team Communication Skills Online Course (normal retail price £120) which offers you the opportunity of an additional certificate accredited for 2 CPD points.
Who is this Advanced Team Communication Skills Course suitable for?
This course is suitable for doctors of all grades and specialties.
What other courses should I consider?
The Advanced Team Communication Skills Course for Doctors concentrates on improving standards and performance by developing your interactions with colleagues. Other courses which may interest you from our range include: