Course Description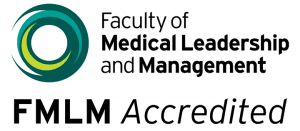 All dates for this course are currently taking place in our  Virtual Training Rooms. We use video meeting software to provide you with the same interactive experience as attending one of our other venues in-person. This means you receive the same CPD certificate as you would at any of our other venues. So you can book with confidence, choosing from the available dates listed above.
Advanced Team Communication Skills Course for Doctors overview
Team communication matters in modern healthcare. Ten years ago, the Francis Report stressed its important role in raising standards of care while reducing risk and errors. More recently, a GMC report described a set of common problematic sub-cultures within the medical profession. In between, countless investigations have concluded that bullying behaviour is all too common. At the same time, concerns over the incidence of burnout continue to rise. Doctors must be capable and willing to have tough conversations in a constructive manner if these issues are to be resolved. But, when the pressure's on, it is not always easy to express yourself clearly or come across confidently.
Being an effective communicator saves you time and energy and opens the door to greater personal achievement. Errors are reduced and patient outcomes are improved. Others see you as someone with presence and influence. Someone they listen to and trust. But how can you make a difference and improve from your current abilities?
Advanced Team Communication Skills Course for Doctors is our 1-day interactive course designed to help. We challenge and stimulate you to think again about your interactions. The focus is on your conversations with your colleagues of all levels. This includes your peers, senior doctors and management, anyone who reports to you either formally or informally and people in other teams. Understanding team dynamics and how to improve them is also essential for good leadership. The Faculty of Medical Leadership and Management accredit this course as it maps to their Leadership and Management Standards for Medical Professionals.
What will I gain from attending this course?
You interact with colleagues of various levels and disciplines every day. This course will increase your self-awareness. It will equip you with information and techniques required to ensure you advance your skills from where you are now. That's the intention whether you are already a good communicator or if you are having problems. You learn how to ensure the people you are working with hear what you need them to hear – and that you hear what they need you to hear.
Your tutor helps you to explore your personal communication style and discover how this differs to others.  Working with your fellow delegates, you will clarify what members of a team need, how teams develop and why things can go wrong. Rapport, influence and trust are essential elements of good communication. So you will learn tactics which help you to achieve them. We also realise that friction and conflict can occur in any workplace. So we identify the potential sources for this and the ways that we can all react, then concentrate on strategies for resolving issues. This includes you learning tactics for assertiveness, negotiation and conflict resolution. It's important to emphasise that the ultimate impact upon patients and patient care, as well as staff wellbeing, is always kept in mind.
What's the format of the course?
There's a maximum of 18 delegates on any one course. They will typically be from a broad range of specialties and of different grades. This means there is always a great deal of experience within the room. So your tutor uses this to help everyone move forward. You will take part in tasks with your fellow doctors. Then your tutor will introduce you to relevant theory and give you moments for personal reflection. The range of activities and interactive approach maintains your attention from the start point at 09:00 and right through the day. We usually finish around 16:30-17:00, dependent on delegate numbers and levels of interaction. Along the way, you learn from this combination of tutor input, personal reflection and interaction with the other delegates.
What support materials do I receive?
As soon as you register, you receive 30 days of access to our one hour online course Healthy Teams in Healthcare. This gives you the opportunity to begin learning immediately. You also gain a further certificate for 1 CPD point when you complete this additional course.
All delegates then receive a copy of Team Communication for Healthcare Professionals.  This contains much of the theory that we explored during the day. So it's a valuable resource for your future reference. There's also a range of reflective exercises throughout the book that you can conduct at a later point to help consolidate your learning. You receive the print edition when you attend the course in-person and the digital version when you book a Virtual Training Room course.
What's different about courses in the Virtual Training Room?
Courses in our Virtual Training Rooms cover the same content as our face-to-face courses. We use secure video meeting software for this format. This enables your tutor to lead group interaction where you learn together with other doctors. So you will receive the same CPD certificate as you would at any of our other venues. If you book a Virtual Training Room course, then you receive the digital copy of the Team Communication for Healthcare Professionals guidebook. As an added bonus, you also have complimentary access to our Medical Team Communication Skills Online Course (normal retail price £120). This provides you the opportunity to gain an extra 2 CPD points on another certificate as evidence of further training in communication. Please note. This additional online course is only provided as part of your package when your course takes place in our Virtual Training Room.
Who is this Advanced Team Communication Skills Course suitable for?
Are there specific challenges that you are facing within your team at present? Are there some situations or people that you struggle with? You may find yourself falling into unhelpful patterns of behaviour? Or do you want to have a better grasp on how teams develop so that you can improve your leadership? Everyone benefits from taking time to reflecting on the way they communicate, to refresh and to improve. Our approach is to meet you where you are then support you to advance your abilities from there.
Teams of every level are stronger when each member is an effective communicator. That applies whether we are considering peer to peer, between most junior to most senior or across different specialties. Even senior leaders must form teams with other senior leaders. So the Faculty of Medical Leadership & Management accredit this course as suitable for doctors of all specialties and grades.
What other courses should I consider?
Advanced Team Communication Skills Course for Doctors concentrates on developing your interactions with colleagues. Other courses which may interest you from our range include: