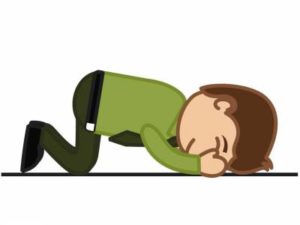 August is here. For the population at large attention is being directed towards holidays, enjoying longer hours of daylight and making the most of the great outdoors. In sharp contrast to this season of relaxation, August presents a very different stage in the annual cycle for doctors working in hospital.
This week a fresh cohort of inexperienced, newly qualified doctors has arrived on hospital wards for the very first time. Others will have changed discipline as part of their career progression. Further along the experience scale, more senior doctors now have the challenge of supervising unknown subordinates. Unfamiliar surroundings; new people; abilities being tested and stretched. There is much to learn, relationships to be developed and endless questions to be answered – all of which takes dedicated effort and time.
Unfortunately, there is no change in the rate at which patients become ill, ongoing care must be maintained and the support expected for carers or families remains the same. The inevitable result is that some degree of pressure is experienced by everyone involved. Now a bit of pressure can be a positive driver, help us to get started, heighten our concentration levels and boost energy. Too much however leads directly to stress which makes us lose focus and affects our approach to communication. Confidence and tolerance decrease, mistakes and conflict increase. The results……..more stress!
In 1968 Stephen Karpmann defined the Karpman Drama Triangle, where the people involved take on one of three roles: Persecutor, Rescuer or Victim. The result is that they all become locked into a no-win situation of blame, crisis and manipulation. This can develop all too easily and at pace. It can also be habit forming and even become addictive with the drama developing on a daily basis like a living soap opera.
Whether someone is a fresh face in a new environment or the long standing leader of the department, every member of a team has a role to play in ensuring that the balance is kept to the side of healthy pressure. It is never too early to learn, or too late to refresh an understanding of how to avoid or to manage the drama. It requires the development of self-awareness and to recognise why others may behave in different ways; an understanding of the differences between assertiveness and aggression and taking time to practice negotiation and conflict management techniques.
Unfamiliar surroundings; new people; abilities being tested and stretched. What could be more exciting![/fusion_text]