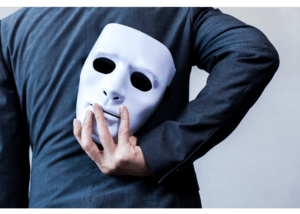 Lately, the subject of Care Quality Commission inspections has been prevalent in the healthcare news.   It's been claimed the 'CQC cannot be relied upon to enforce the duty of candour'.  Their 'tick box mentality' has also been criticised as ineffectual.  A government funded study has concluded 'evidence is elusive' to support the idea that 'the regulator's regime of intensive inspection has been beneficial'.  In addition, any real evidence that the general public pays any attention to the CQC's ratings is also lacking.  A potentially greater problem is that some new online GP services are reported to be actively evading inspection.
So are inspections necessary?
Well, let's consider the new online GP services as an example.  There are undoubtedly some great benefits for all concerned if new systems can be developed which get things right.  Unfortunately, there are also great risks: misdiagnosis, fragmentation of care, over-prescribing and even the reinforcement of health inequalities.  Add in the aspect of ensuring appropriate financial management as new organisations disrupt the status quo and the case for proactive regulation is obvious.  It's easy to see the relevance in this case. So, why should it be any different for established providers?  Let's consider events as wide ranging as the scandal of Stafford Hospital from the last decade through to the recent problems stemming from 'toxic bickering' at St George's Hospital, London.  Things can and do go very wrong.
Waiting for things to go wrong?
The principles of clinical governance are designed to provide a systematic approach for maintaining and improving quality of care by measuring performance against a recognisable standard and promoting accountability.  Inspections by regulators should form an important element of this.  It would be unacceptable for them to simply wait for things to go wrong, relying on others bringing issues to their attention.  But clinical governance cannot stop with the regulators if its full benefits are to be realised.  It's an essential discipline for all levels of healthcare practice – national, regional and local; within organisations, departments and teams.  Clinical governance should also be central to the personal standards of practice of each and every individual doctor.
Auditing and openness
Audit is one of the main seven pillars of clinical governance.  Organisations, departments and teams must participate in auditing themselves – and each other.  They must be aware of standards, pay attention to performance, compare it to the expected standard and take action where necessary.  This can happen formally or informally by simply sharing feedback.  Again, individual doctors must do the same.  People can and should audit themselves, as well as each other.
Openness is another of the seven pillars.  Good governance requires honesty and candour over what is being observed.  It also requires honesty and candour over personal performance.  But true openness goes beyond transmission of information.  It also includes receiving information from others: the good, the bad and the ugly.  But here lies a problem.
Our research has revealed significant shortfalls in the willingness of doctors to give and receive feedback.  This conclusion results from information gathered through self-audit of over 200 participants.  We also identified a notable reluctance to ask for help when required.  Reasons for this lack of openness vary from arrogance to fear to simply falling in line with the prevalent culture.
Moving forward
Without doubt, the CQC and other regulators must find ways to ensure their inspection processes and reports lead to real differences.  Likewise, all doctors must ensure that they and their colleagues develop the practical skill and discipline required for meaningful performance management.  They must also develop the ability to communicate effectively within teams.  Audit and feedback must be raised above the level of simplistic tick-box exercises.  Otherwise true openness, honesty and candour really does come under serious threat.
What are you doing to improve audit and openness?
Stephen McGuire – Head of Development