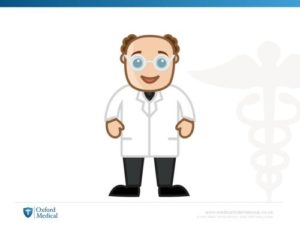 "Live long and prosper". "Be healthy, wealthy and wise." "Lang may yer lum reek!" In every culture there is a desire for a long and happy life and the advances in healthcare are playing a major part in significantly extending our life expectancy. It goes without saying that we want these additional years to be both worthwhile and enjoyable where we are active and contributing, rather than experiencing a sad twilight of dependency. However these advances and the resulting ageing population are bringing numerous challenges which affect everything from the funding of healthcare to the ratio of carers to those requiring support.
In line with the rest of the population, the retirement age of doctors and other healthcare workers is planned to increase and being medically qualified does not qualify the body for immunity to the impact of the ageing process. Potential age related medical conditions and cognitive decline has serious implications for doctors.
What can and should be done to ensure that the increased later years of practice are both productive and are safe for patients?
Doctors would do well to consider this question, along with potential situations which could arise, in depth. This is related, but distinct to the professional dilemmas and scenarios which are often explored in medical interview questions. It is a topic which all experienced doctors should be able to discuss.
In response, the Academy of Medical Royal Colleges has organised a national conference to take place in October this year which aims to explore the problems associated with increasing the retirement age for healthcare professionals; explore possible solutions and develop an action plan to present to National Governments.
Of course we should not just view this from a negative viewpoint. With age can come great experience and wisdom. At the same time as considering how to avoid issues with performance and safety, effort should be also given to planning how to utilise such a valuable resource.