London Redbridge Drama Centre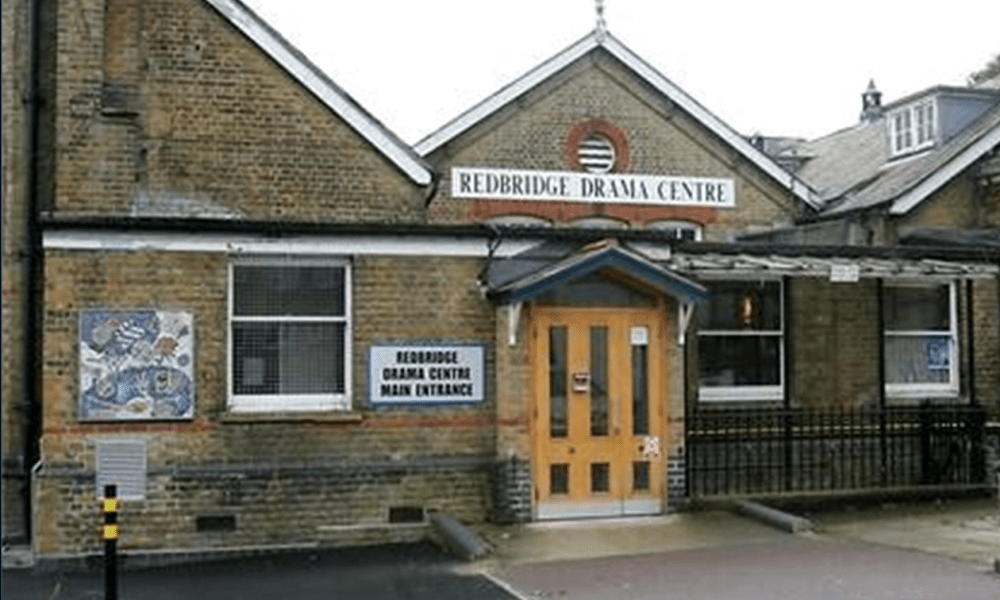 Location
Course running at the Redbridge Drama Centre take place in the Teacher's Centre, located behind the Drama Centre. Free WiFi is available throughout the building.
Tube: The nearest underground station is South Woodford which is on the Central Line. It is a 15 minute walk from the station. Exit the station from the Eastbound platform then walk up George Lane past the roundabout until you reach the T junction and traffic lights. Turn right and walk along Wodford Green High Road, past Waitrose and over the A406 bridge. Walk past the library and Woodford Memorial Hall and then take the first right down Churchfields (opposite Venture Photography).
Buses:
179, 123, W13 all stop nearby
Parking
There is no customer car parking on site. Limited parking is available in the street during the daytime. There is unrestricted on street car parking after 6.30pm.
Disabled parking spaces are available onsite – please contact the site directly if you require a space on the day.
The nearest pay and display car park can be found on Derby Road.
Accommodation
There is no accomodation available at this venue.
Upcoming Events
January 2019
26 January 2019 at 08:30 - 17:00
1-day interactive course
Training for Panel and Multi-Mini Interview (MMI) formats
University specific structures and Oxford/Cambridge format
Led by a Senior NHS Consultant
includes mock interview and MMI sessions
From preparing personal statement through to current hot topics
February 2019
02 February 2019 at 08:30 - 17:00
1-day interactive course
Training for Panel and Multi-Mini Interview (MMI) formats
University specific structures and Oxford/Cambridge format
Led by a Senior NHS Consultant
includes mock interview and MMI sessions
From preparing personal statement through to current hot topics
09 February 2019 at 08:30 - 17:00
1-day interactive course
Training for Panel and Multi-Mini Interview (MMI) formats
University specific structures and Oxford/Cambridge format
Led by a Senior NHS Consultant
includes mock interview and MMI sessions
From preparing personal statement through to current hot topics