We understand that you might not be ready or able to invest in one of our courses or online courses. That's why Oxford Medical Training offers free information packs to help you prepare for interview or plan your career development. You will find these quick guides to your medical interview further down this page. Just put your email address in the relevant box below and we'll email a free information pack to you.
With so many doctors changing teams or experiencing new team members this month our one-hour online CPD course Healthy Teams in Healthcare is free for you to access until the end of August, (normal retail price £40). Click here to access Healthy Teams in Healthcare
The News & Insights section of our website is another excellent free resource.  This is where we regularly post thought provoking articles, relating the news-of-the-day to your everyday-practice as a doctor. In addition to considering the latest reports and headlines we look to learn from people as diverse as Einstein and Confucius to Lionel Messi and Kurt Cobain. You are bound to find something to stimulate your thinking within the dozens of posts in this section. Click here to visit News & Insights.
Consultant Medical Interviews Quick Guide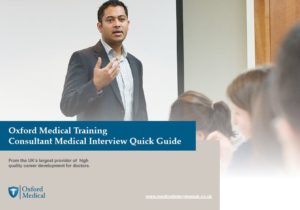 ST & CT Medical Interviews Quick Guide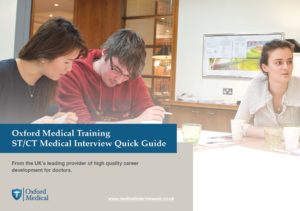 Career Development Courses Quick Guide