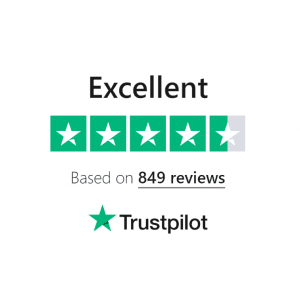 We're delighted to see that TrustPilot now rate us as Excellent. That's based on a total of 849 reviews from doctors who have used our CPD accredited courses over the past few years.
We invite every single doctor who attends one of our courses to post a review if they wish. They don't have to. So we'd like to thank each and every doctor who chose to take the time to write a review and make your thoughts public.
All of these comments are available unedited and publicly visible and we respond to each and every one. So you won't just see the numerous excellent five-star ratings that make us so proud. No-one is perfect. The good, the occasionally bad and the rare ugly comments are out there in the open for all to see.
The value of feedback
We build the topic of feedback into many of our courses. It's a fundamental element of good team-communication. It's essential for teaching, leadership and management alike. So we regularly explore the need for doctors to talk to each other about their concerns, the impact that actions have had on them or others and what needs to change. They also need to reinforce what is going well. And this cannot simply be limited to annual, anonymous, digital form filling. There needs to be conversation. Unfortunately, there is plenty evidence that there are major shortfalls across the medical profession in this respect, which is why feedback is a regular topic for my blog posts.
We don't just rely on our TrustPilot reviews. We also ask every delegate to provide us with written feedback at the end of each course. This let's us identify what we're doing well. That let's us spread best practice across our Faculty of Tutors. It also let's us know where we've fallen short, what's got in the way of our learner's progress and what else our doctors would like. That means we can continually address issues and build on our strengths.
Openness
The importance of privacy and confidentiality is regularly discussed in relation to feedback. However, the TrustPilot website reviews go beyond regular feedback as the comments are out in public. That's our choice. Such openness provides added incentive for us to tackle issues as and when they arise. The reviews also help us to celebrate our successes. The desire for improving our trends and our overall rating gives us motivational targets to aim for.
There are some similarities here to the public ratings which providers receive from healthcare regulators, such as CQC. It's all too easy to feel under attack and disagree with some reviewers opinions when a poor rating is received.
How effectively are you channeling feedback, reviews and ratings into performance improvement?
Stephen McGuire – Managing Director