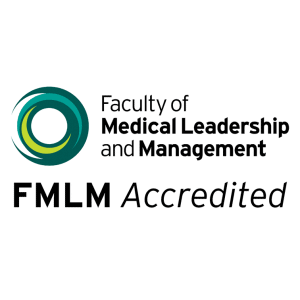 We are delighted to announce that all of our full suite of leadership, management and team related courses are now accredited by the Faculty of Medical Leadership & Management.
FMLM is a body of all the medical royal colleges and faculties in the UK, and endorsed by the Academy of Medical Royal Colleges. Their primary objective is to raise the standard of patient care by improving medical leadership.
This accreditation is recognition of our courses' quality and confirmation that the subject matter covered maps directly to their Leadership and Management Standards for Medical Professionals.
Here is a list of our courses which have been awarded this prestigious accreditation marque:
The above three one-day courses are available to book together as a 3-day option for a reduced fee.
Our courses run regularly at numerous locations around the UK. Our online courses can be accessed anywhere that you have an internet connection. Which course will you choose?