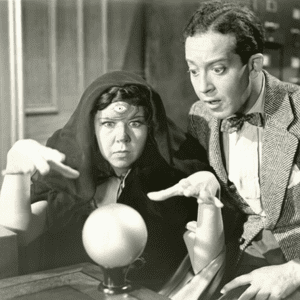 Cast your mind back 10 years to January 2009. How accurately would you have been able to predict the world as it is today?
Who could have thought that Michael Jackson would leave the planet within six months? Or we would then lose David Bowie, Prince and George Michael during a single year in 2016? That this annus horribilis of celebrity deaths would occur just a few months after Queen Elizabeth became the longest reigning monarch in UK history and still going strong? Could you have entertained the idea of Dr Who being a woman? In January 2009 Gareth Southgate was really struggling as manager of Middlesborough football. He was heading for relegation and the sack. Would you have predicted that by 2019 he would be the most successful England manager of recent times? How many people would have laughed at the thought of Donald Trump as President of the USA – even though this was foreseen by Bart Simpson? Could you have imagined your worried patient making an appointment to discuss their smartwatch data? And what else has changed in your life over the past 10 years?
We can't predict the future. Today, the current political events related to Brexit mean we find it hard to predict what our situation will be this time next week, never mind in January 2029.
So, why bother with a 10 year plan?
The new long term plan for the NHS in England has now been published. Yet it hardly seems like any time since the turmoil of the major restructure driven by the Health as Social Care Act began. This act passed through parliament in March 2012. Implementation began April the next year with the final changes being as recent as 2015. One of it's cornerstones was that every NHS Trust would achieve Foundation status by 2014.  That never happened.
And haven't we just started working with the Five Year Forward View? Well that was published in 2014. Today, we find ourselves in a situation where the intended integration between health and social care looks very different in one part of the country to another. Just another journey started but never completed?
Think closer to home and to your own hospital, department or team.  Think of all those change-projects that have taken place. What proportion of them actually achieved anything worthwhile? How many have made a lasting impression? Multiply this across the country and now think how much these failed local initiatives have all cost in total? And for what?
With all these projects, changes of structure and direction, are things today any better now than they were in 2009? If we can't even tell what the world will be like 6-months from now, then what's the point in a 10 year plan? You might well be hearing some colleagues say, "Just let doctors get on with their jobs!"
So what makes a good plan?
The best plans do make a difference. Before they even start there is clarity of overall purpose. They are focused to the future and keep this purpose in mind. Though informed by the past, they go beyond simply identifying what's gone wrong. They have identified why it's gone wrong. Simultaneously, they pay equal attention to what is going right and why. This helps set a long term direction with clear but general ambitions. From this, projects are defined which are aligned to this direction. These projects are managed by people who have taken the time and effort to develop the skills required. We are then all in a good place to be able to work with actions at a monthly, weekly and daily level which are aligned to the direction and purpose.
To quote Nelson Mandela:
Vision without action is just a dream. Action without vision just passes the time. And vision with action can change the world.
Though we can't always tell what the change will look like in the end, paying attention to progress and events means that direction is maintained. The greater the number of people who are working with awareness, who are informed of the plans, know the system and paying attention to progress being made, the greater the chance of achieving the purpose.
What steps are you taking to improve your ability to participate in the change?
Stephen McGuire – Director of Development