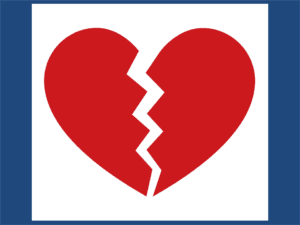 In his first major speech since taking over as Health Secretary, Matt Hancock said, "I love the NHS, I really mean it." That's the good part. He also expressed his horror over the levels of bullying within the service and described how NHS staff feeling "undervalued" is "heartbreaking." Let's add these words to those of Baroness Dido Harding, Chair of NHS Improvement. In a recent interview with the BMJ she is quoted to say:
"I am quite shocked at the lack of some of the basics of people management that I would expect to see… It's awful. The percentage of staff saying that they have been a victim or have witnessed bullying is three, four, fivefold more than you would see in other organisations."
A long standing problem
Sadly, the only surprise for many readers in these comments is that our new Health Secretary expresses feelings of love and that his heart is being broken. A politician with a heart? Bullying is a topic that we have covered before in blog posts such as Medical leadership or just bullying? Is this simply this season's efforts of paying lip-service to keep the disgruntled 'weaker' members of the service happy?
Well, let's be clear. Dido Harding is no shrinking violet from a sheltered upbringing. Her father was a British Army Field Marshall who commanded the Desert Rats in World War II. She rose through the ranks of the McKinsey consultancy group before holding senior management roles with Thomas Cook, Woolworths, Tesco and Sainsbury's. She then worked as Chief Executive of telecoms giant TalkTalk. I'm certain the Baroness knows what bullying is and recognises it when she sees it. The problem is real and not going away.
Something has to change – but what and how?
The way forward
Thankfully, Dido Harding is wise enough to identify the way forward. In relation to the bullying culture, she says:
"I suspect it's a real indication of an immaturity in the whole system in what good management looks like. Good management isn't soft and fluffy – good management is about giving or having honest adult conversations. Bad management can often be interpreted as bullying."
She goes on to emphasise the importance of "thinking about how we plan and develop talent at the most senior level."
I would suggest that waiting to focus on doctors as they begin to approach senior levels is too late. Dedicated development of skills from the earliest stages of a career and on an ongoing basis will be the only way to truly change this problematic culture. One difficulty is that there are so many other skills for a doctor to learn. Back to Baroness Harding for a few more wise words:
"It's much easier to teach doctors and nurses to be great managers and leaders than it is to teach me to be a doctor or a nurse. Nonetheless, it's a skill that needs to be taught and honed and practised – we are never too good at it to not practise."
And, for balance, she sees plenty potential. "That's not to say there are not pockets of brilliance – of course there are. I've seen examples of some of the best people a management and leadership I've ever seen. But it's unbelievably inconsistent."
What steps are you taking to play a part in changing the culture of bullying?
Stephen McGuire – Head of Development