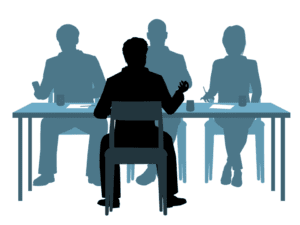 A consultant medical interview is likely to be a pivotal point in your life.  Your performance on the day is likely to define your career for years to come.  The interview which you face is the culmination of your many years of dedicated development.  Quality of performance on the day can be directly related to quality of preparation.  With so much at stake it is therefore essential to undertake this task as effectively as possible.
At Oxford Medical Training, we have specialised in Consultant Interview preparation since 2004 and understand the challenge ahead.  Our experience in supporting thousands of doctors has led us to develop both the medical interview skills courses which we run regularly across the UK and this comprehensive guide book.  The structure which we use is designed to help you perform at your very best in terms of both style and substance.
Regardless of whether you are working on a time scale of days, weeks or months, it helps to consider your preparation as a project.  Any well-run project begins with the explicit definition of aims and purpose.
From our experience, we realise that there are a few common misconceptions of what is going on and the process which will be undertaken.  Many of the delegates who attend our Consultant Interview courses have the mindset that they are about to undergo some form of pass/fail test.  They expect that they are about to face an examination of their clinical skills and their knowledge of the structures of the NHS.  Success, however, is more likely to be achieved through better understanding of the process which will be used and the reasons for this.
For any job application process, regardless of profession, there are three obvious sets of stakeholders.  Each set has their own complementary objectives.
Objectives of stakeholders to an interview process:
The organisation which wants to fill its vacancy with the most suitable candidate available.
The applicants who each want to secure the position for themselves.
The interviewers who want to establish the relative suitability of each candidate.
We will use the term 'organisation' in broad terms here to represent the body which is undertaking the recruitment: Trust, Health Board, hospital, department, etc.
If you are successful in securing an interview then you will generally be considered to have demonstrated you have the technical/clinical skills and abilities required to fulfill the role.  We will look at this further when we describe the selection process which is utlilised by organisations for recruitment to a Consultant vacancy.  The same is true for all the other doctors who reach this stage of the process.  A Certificate of Completion of Training (CCT) or equivalent and inclusion on the Specialist Register of the General Medical Council should count as proof of your skills.  In other words, you have already passed the test!  So, the interview is not about establishing your clinical credentials.
Neither is it a test of your knowledge of which of the numerous organisations which make up the NHS are responsible for what task or to name the key reports which have been published on particular topics.  If it were, then the organisation could save themselves a lot of time by giving you a multiple-choice questionnaire or some other written exam.  Being able to demonstrate a working knowledge of the challenges and your ability to function within the system are definitely relevant.  This is, however, quite different from being able to recount raw facts.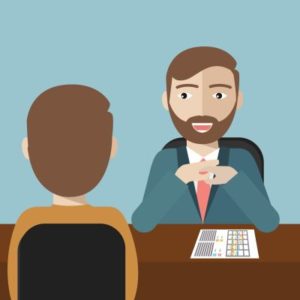 When we are job applicants, we should ideally be aligned to the organisation's objectives.  In this case they are unlikely to be simply looking for the most technically brilliant '…ologist'.  It is crucial that they avoid appointing the 'wrong person' – no matter how clinically brilliant they happen to be.  The role of Consultant goes well beyond your direct investigation, diagnosis and treatment of the single patient who sits before you in your clinic.
Your prospective employers are more likely to be looking for someone who has the attributes to fulfil all aspects of the role which they have in mind.
The organisation will be wanting to appoint the person who is best equipped to meet and exceed the current and future challenges required for the role in every respect.
They are likely to be looking for someone who shares their values with good levels of self-awareness.  The range of attributes which they seek will typically include someone who:
works as a team member and provides leadership to others
builds relationships with colleagues and teams of all levels
is organised and gets things done
makes tough decisions in difficult circumstances
interacts with the system and makes the most of limited resources
supports the development of colleagues and junior doctors
is emotionally intelligent and resilient
supports others when they are struggling as required
Between the organisation and the applicants sit the interviewers.  They are the human face of the organisation who are tasked with establishing and evaluating the relative suitability of each candidate for the role.  They will seek to fulfil their task by exploring how you work and interact with others in real world scenarios, as well as by probing previous actions and current opinions.  To achieve this, they must conduct their assessments in a fair and consistent manner.  Gaining consistency between individuals on subjective matters is always a challenge.
It goes without saying that your over-riding purpose for putting yourself forward for interview is to secure the post.  So, how do you ensure that your aim for your performance on the day is aligned to the requirements of the organisation?
Many applicants take the approach that the Consultant medical interview is some kind of pass/fail test. It is more helpful to consider it as your opportunity to demonstrate how you can bring added value to the organisation.
This text is an extract from the opening pages of the Oxford Medical Consultant Medical Interview Guide 2018-19