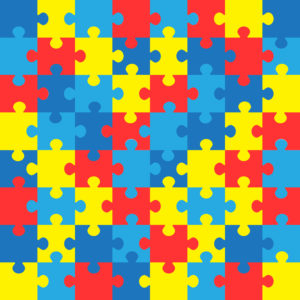 Patients come from all sections of our society.  They present from all across our diverse demographic, multi-cultural population and beyond. Each brings their own experiences, opinions, attitudes and abilities.  A large proportion of patients are experiencing stress in one form or another.  Whether the stress is of a physical or emotional nature it is very likely to impact on their usual daily behaviour.  Where some have a heightened need for emotional connection, others want left alone.  Some become irritable, some aggressive to offer just a few examples.  The potential reactions and related communication challenges they create can seem almost endless.
Finding solutions
Many doctors come to our Advanced Patient Communication Skills Courses seeking simple solutions.  To find these solutions, we spend time exploring the drivers of human behaviour.  The best doctors recognise the importance of making appropriate connection with patients and family members.  They achieve this by adapting their approach with flexibility.  However, a good clinician recognises the need to avoid simplistic approaches.  It helps to be mindful of the fundamental psychological dilemma: we are all the same, yet we are all unique.
Specific challenges
But what about the cases where making such connection presents specific challenges?  One example could be adults who have hearing loss.  This has been the subject of recent discussion in the BMJ.  Another is with patients or their family members who are on the autistic spectrum.  Autism is a lifelong developmental condition that affects the way a person communicates, interacts and processes information. We asked Charlene Tait, Director of Autism Practice and Research at Scottish Autism, for some advice.  Charlene gave us the following recommendations which have been developed through working with a variety of clinicians:
Offer the opportunity for people to undertake a series of familiarisation visits rather than expect them to comply with examinations on the first visit
Post some visual information on your website if you have one

photographs or a short video showing what people might expect to happen when they come for an appointment

Ask them or find out from the person supporting them how best to communicate
Allow additional time for the appointment
Reduce your use of social chit chat
Provide a narrative e.g. I am going to… Now I will… ,

this avoids unwanted surprises and is especially important if you are intruding on personal space, touching or adjusting the environment e.g. dimming or increasing light; introducing medical devices or equipment

Improve your understanding of autism by visiting scottishautism.org
Be kind
Simple adjustments can bring significant benefits for both patient and clinician.  Thanks for the practical advice Charlene.
Stephen McGuire
Head of Development