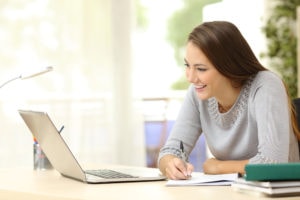 Securing you place at the medical school of your choice is the first major step your career as a doctor. Each year, there are over 20,000 applicants for the limited number of spaces available in the UK, (figures from UCAS). Competition is generally high. For some universities it can only be described as fierce. As a result, we have launching a new service this year: the Oxford Medical Training Medical School Interview Preparation Webinar.
This interactive webinar ensures that you will be prepared with what to expect at the interview and ready to perform at your best.
What will I learn?
Your medical school interview may, or may, not be your first ever interview. Interviews can be conducted in numerous formats. So your tutor will start by making sure you are clear on what interviewers are looking for and of the range of approaches to expect.
It is important that you are in the right frame of mind to present the best version of yourself. It is also essential to be able to construct coherent responses to the interviewers' questions. Your tutor will therefore equip you with useful tips, give you some opportunity to practice and offer you some feedback to build your confidence.
Is this webinar right for me?
Our webinar supports anyone who wants to secure a place at medical school in the UK.  Whether you are a school leaver with no interview experience, or a mature student undertaking a change in career this webinar boosts your preparation and gives you an edge on the competition.
What is the format?
We keep our webinar numbers low to enable you to have good access to your tutor who is an experienced NHS Consultant. You will also hear the questions and responses of your fellow participants. This mean you learn from the combination of some direct experience in being asked challenging questions and also hearing how others respond. Finally you will have the opportunity to interact and ask your tutor anything that you feel you need to help you effectively prepare.
How do I book my place on the webinar?
Simply click here to go to the webinar booking page on our website. Scroll down the page to see the dates and times and choose the event you wish to attend. Spaces are limited and competition is high, so book now to avoid disappointment.